German Tour will follow with start in Bad Schandau at 12.11.17. See you down the road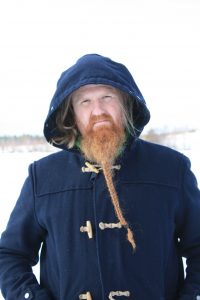 stefan @ 02.11.2017

We arrived safely in the far north. We've been extremly busy with the house and adjusting to this new chapter in life. In case it's hard to believe, we made an extra photo just for you!   😉
In May-2017 I'm back in Germany on Tour!  Stay tuned and hopefully see you soon!

Wir sind gut in hohen Norden angekommen! Es war nur extrem viel zu tun mit uns einzustellen auf diesen neuen Kapitel im Leben. Falls es nicht so leicht is zu verstehen haben wir extra ein Foto dafür gemacht 😉
In Mai-2017 bin ich wieder in Deutschland auf Tour! Ich hoffe wir sehen uns dann!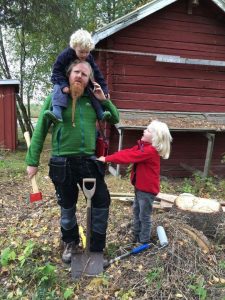 stefan @ 20.03.2017
Nanning International Folk Song Art Festival
stefan @ 18.02.2016

A bit late, but here we go: Happy new Year!!
😉
I hope all your wishes come true, so be careful with what your wishes truly are!
A short sum up of music and life:
What was:
2015 was a very interesting and family friendly year!
After the amazing Release Tour 2014, 2015 was more relaxed and I had more quality time with my family.
Soul Seekers was reunited, and it was great to share stage with them again in Dixiebahnhof.
Together with my wife, I played "Blue Ice – … on a swedish winter night" which was a winter-/ Christmas program.
It was both very nice, and I hope I will have more of it in a near future.
I also started to write new songs, and I slowly see a new CD being born…
What is:
I enjoy the winter which finally came!
Meaning, a lot of ice scating with the kids…
Except for a few possibilitys of Living room concerts, I'm booked out 'till Summer.
At the moment we're planning the big Sweden-adventure!
What comes:
Sweden!
In Summer we're moving up there, and this time it is for real!
We're moving to Piteå, which is the next city to Luleå, were I was born and raised.
In the basement we will set up a studio, and I'm looking forward to work and compose, up in the swedish wilderniss…
On our little piece of land, we also have a small house, were it will be possible for you to spend your holidays. It's a house for the ones who likes it rustic…
We will soon give you more details about this, and it won't take long until we're reday and prepared for booking inquires…
Singer-Songwriter-Workshops will take place, also in the future… Just write me, or have a look on the Homepage every now and then for updates.
Youtube:
Please visit me at www.youtube.com/stefanjohanssonmusic or even better:
Visit my channel and subscribe! (the little red button)
There are some new videos online, for example this cover of Bruce Springsteen:
Hope to see you down the road
Stefan
stefan @

Etwas verspätet, aber gesundes neues Jahr an alle!
Mögen alle Eure Wünsche wahr werden (also passt auf, was Ihr Euch wünscht! 😉 )
Eine kurze Zusammenfassung:
Was war:
Ein sehr intressantes und familienfreundliches 2015!
Nach der Hammer-Release-Tour 2014 war 2015 deutlich entspannter, und es gab viel Zeit mit den Kindern.
Mit Soul Seekers standen wir wieder zusammen auf der Bühne…
Mit meiner Frau Katharina spielte ich "Blue Ice – on a swedish winter night" mit weihnachtlichen Themen und Songs.
Beides sehr schöne Sachen, von denen ich hoffe, dass es wieder mehr dazu kommt…
Neue Songs wurden ausserdem geschrieben, und eine neue CD ist in Planung.
Was ist:
Ich geniesse den Winter, der endlich ausgebrochen ist. D.h. rodeln und schlittschuhlaufen! (mit der Erklärung, dass die Kinder das wollen 😉  )
Bis auf ein paar Lücken für Wohnzimmerkonzerte bin ich ausgebucht bis zum Sommer.
Wir planen im Moment auch sehr das Abenteuer "Schweden".
Was kommt:
Schweden!
Im Sommer gehts da wieder hoch, und dieses Mal auf "richtig".
Piteå ist unser Ziel — der Nachbarort von Luleå, wo ich aufgewachsen bin.
Im Keller wird ein Studio gebaut, und auf dem Grundstück steht eine kleine "Häbre", die als ein kleines Ferienhaus für abenterlustige Urlauber ausgebaut werden soll.
Hierzu kommen demnächst mehr Informationen, und es dauert nicht lange, bis wir Buchungen ab 2017 entgegen nehmen können 😉
Singer-Songwriter Workshops – finden nach Anfragen statt, oder einmal im Jahr in Nordschweden, in kleinen Gruppen…
Youtube:
Besuch mich gern unter youtube.com/stefanjohanssonmusic, oder noch besser:
Abonniere meinen Youtube-Kanal! (das kleine rote Knöpfchen)
Inzwischen gibt es dort einige neue Songs, unter anderem einen Coversong von Bruce Springsteen:
Hope to see you down the road
Euer Stefan
stefan @ 17.02.2016

What was:
I'm looking back at a busy summer!
Many concerts and many great encounters and moments…
Just to mention a few, I'm thinking of the double concerts with Iontach, who plays wunderful irish music (and besides that being great persons), and the other double concert with the Jeanine Waldek Band who definitely convienced me with their lyrics and being so openhearted.
What is:
At the Moment it's a lot to organize before we're off to Sweden for a few weeks.
Booking for next year is also up and running, and if you're interested in a living room concert, please get in touch and we can have a look at it together and exchange ideas to make it happen…
What comes:
The concerts for the autumn are all in the "concerts".
Singer-Song-Writer Workshop in the wonderful Appenhof (close to Meissen, Sachsen).
In this workshop we'll have a look at your way of playing, and together work on, how to get out more of the guitar playing and singing…
To all of you who keep on coming to the concerts – Thank you so much for showing up, over and over again! That's a great honour for me and it makes me more happy than you can imagine!
See you down the road
Stefan
stefan @ 12.08.2015

Was war:
Ich schaue zurück auf einen intensive Sommer!
Viele Konzerte und viele nette Erlebnisse und Begegnungen…
Ein paar von die Highlights müssen schon die zwei Doppelkonzerte sein, mit sowohl Iontach, der wunderbare Irish music macht (und noch dazu unglaublich tolle Menschen sind) als auch der Doppelkonzert mit Jeanine Waldek Band die mich menschlich und musikalisch überzeugt haben mit ihre Texte und Offenherzigkeit…
Was ist:
Im Moment viel planen und organisieren bevor der Schweden Reise vor der Tür steht.
Booking für nächstes Jahr steht jetzt hoch in Kurs, und habt Ihr Interesse an eine Wohnzimmerkonzert z.B., dann gerne her mit die Wünsche und Ideen und dann können wir gemeinsam weiterspinnen wie man alles umsetzten kann…
Was kommt:
Konzerte für den Herbst steht schon fest, und Ihr findet die alle unter "Konzerte"
Singer-Song-Writer Workshop in der wunderschöne Appenhof (bei Meissen, Sachsen).
Da lade ich euch ein, und gemeinsam schauen wir auf Ihren Stil zu spielen und singen, und arbeiten an Gesang und Begleitung (Gitarre).
An alle wiederholungstäter – Vielen Dank dass ihr immer wieder hinkommt in die Konzerte!
Das freut und ehrt mich mehr als Ihr denkt!
See you down the road
Stefan
stefan @


Die dritte und letzte Fahrradtour ist vorbei!
Ein unglaubliches Jahr geht langsam zu Ende!
🙂
Was war:
Fahrradtour "Landesquerung" habe ich hinter mir.
Langsam habe ich Deutschland aus einer anderen Perspektive kennengelernt, und ich muss gestehen.. Es hat mir super gefallen!
2400km kamen zum Schluss zusammen!
Ein besonderen Dank an das Chemnitz Publikum, wo alleine da mehr als 300 € für arche noVa zusammen kamen!
Was ist:
Booking läuft für 2015!
Noch gibt es die Möglichkeiten Wohnzimmerkonzerte zu buchen!
DVD ist auch fertig! Der Doku-Film über das Entstehen von CD und Fahrradtour.
Jetzt sitzen wir an dem Bonusmaterial, und die Übersetzer bereiten die Untertitel vor.
Am 7.12. feiern wir in Dresden DVD-Release.
Das wird schön und lustig!
Sonst freue ich mich sehr, wieder zu Hause zu sein… Seit dem CD Release Konzert Ende April war ich so gut wie nicht in Dresden, und jetzt wird Familienleben gerade groß geschrieben!
Was kommt:
– Blaue Stunde. Konzert und Spendenübergabe in Zusammenhang mit arche noVa's jährliche "come together" in Dresden, Festsaal der Dreikönigskirche. 26.11. Um 20:00 geht's los
– Dohna Lauf am 06.12.! Die Stadt Dohna sponsert jeden Läufer und spendet für arche noVa. Ich bin auch mit am Start!
– 07.12.- DVD Premiere!! (Mehr Info dazu demnächst)
Danke für alle Namensvorschläge dafür! Zum Schluss entschieden wir uns für den schlichten Vorschlag "Behind the Door to the Unknown".
Da ich noch Einiges an Material vor mir habe, das gesichtet werden muss, Bonusmaterial you know, verabschiede ich mich schon…
wie immer mit lieben Grüssen!
Hope to see you down the road
Stefan
stefan @ 19.11.2014


The third and last bike-tour is over and past!
An amazing year slowly comes to an end!
What was:
The "across the country" tour is now behind me…
Slowly, I got to know Germany from a different kind of perspective and I have to admit, I loved it!
2440 km all in all !
A special thanks goes out to the Chemnitz audience – More than 300 € donations for the arche noVa e.V. – only in this concert !!
What is:
Booking 2015 is up and running!
If you're interested in a Living room concert, please get in touch.
The DVD is also done and we're now sitting with the bonus material, and the interpreters are sitting with their material 😉 German with english subtitle.
Besides that, I'm very happy to be back home in Dresden. Since the CD Release in April, I was hardly at home… Now we're catching up and spending some quality time together!
What comes:
– Blaue Stunde, Concert and handing over the donations, from me and everyone who donated. 26.11. in Dreikönigskirche Dresden. 20:00 it all starts and arche noVa will start with showing and talking about their job. We've reached 5700 € and my goal was 6000 €. You still have a chance to donate at:
http://www.helpedia.de/spenden-aktionen/stefanjohansson
– Dohna Lauf, 6th of December. The city of Dohna sponsor every runner with a donation for arche noVa. I'll be running as well!
– 07.12. DVD Premiere ! More Information will follow!
Thanks for all the name suggestion we got there. We decided to go for "Behind the Door to the Unknown".
Since i have a lot of material in front of me, bonus material you know, I'll say goodbye for now.
Take care everyone and see you down the road
Stefan
stefan @


Wir kommen jetzt zur dritten und letzten Fahrradtour.
Von Chemnitz aus durch das Erzgebirge, Vogtland, Franken bis in die Pfalz.
Was war:
– Die Ostseetour war fantastisch!
– Einige Openair Veranstaltungen war auch mit dabei…
– Rekordspende für arche noVa in der Gemeinde Niederer Fläming (282 € allein hier)…
– Spontankonzert in einer Naturheilpraxis in Ribnitz-Damgarten…
– Magische Stimmung bei "Steg in Flammen"…, um nur ein paar Erfahrungen von unterwegs zu erwähnen…
Was ist und was kommt:
Tour 3 wartet!
– Wir freuen uns sehr auf das Finale von mehr als 2 Jahre harter Arbeit und Vorbereitungen.
– Es kommt noch der Tour Abschluss in der Pfalz…
– Spendenübergabe an arche noVa bei der "Blauen Stunde" (27. November in Dresden).
– Noch habt Ihr die Möglichkeit zu spenden:
http://www.helpedia.de/spenden-aktionen/stefanjohansson
– Nach all dem geht es ja natürlich weiter, mit Konzerten in Schöngleina (bei Jena), Flöha, Oederan, Hohnstein, Dohna und Dresden…
– Am 6. Dezember findet der Dohna-Lauf statt, bei dem die Stadt Dohna für jeden Läufer eine Spende für arche noVa e.V. gibt. Ich werde auch mit machen, und ich freue mich aufs gemeinsames Laufen!!
– 7. Dezember ist die DVD Release in Dresden, und ab dann ist sie sofort bestellbar via Homepage.
Ich bin selbst sehr gespannt, was die Kollegen und Kameramänner alles so erzählen und zeigen…
Ich verbleibe mit lieben Grüssen
See you down the road
Stefan


The third and last bike tour is coming up…
From Chemnitz via Erzgebirge, through Vogtland, Franken and down to Palatinate.
What was:
– The Baltic Sea tour was phantastic!
– We had a few open air concerts…
– We had a record donation in Niederer Fläming for arche noVa e.V. (282 € )
– We even had a spontaneous concert in an alternative healing centre and on top of that a magic atmosphere at "Steg in Flammen" (= Landing stage in flames)…, just to mention a few of our experiences on the road…
What is and what is about to come:
– Tour Nr. 3 is waiting…
– We're really looking forward to the final of more than 2 years of hard work 🙂
– The donations to arche noVa will be consigned at the *Blaue Stunde* on november, 27th in Dresden, including a small concert from me.
After all this, what happens next?
The show must go on, so of course there will be more concerts after the bike tours.
Schöngleina (close to Jena), Flöha, Oederan, Hohnstein, Dohna and Dresden for example.
December, 6th, there is the "Dohna Run", where the Dohna City sponsors every runner by donating a certain amount of money to arche noVa, which actually will end up in a few hundred Euro donations for arche noVa e.V. which is great!
I will run as well, so maybe see you there… 🙂
December, 7th – DVD Release in Dresden!!!
From that date on, you can order it directly from my homepage.
I'm very excited since I don't know what the colleagues, and the cameras captured during the last two years.
Take care everyone and see you down the road
Stefan
stefan @ 22.09.2014